Flower Delivery In Brisbane
Published:

Tuesday 29 September 2020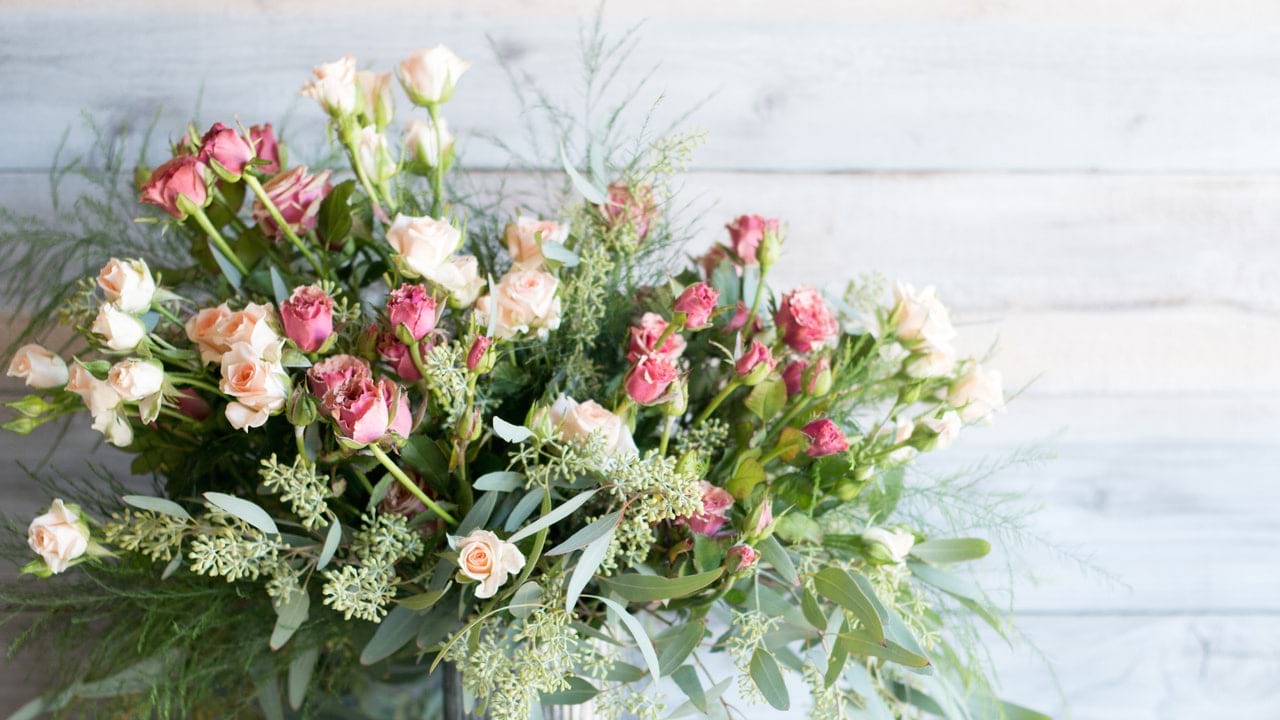 Flower Time
As a well trusted supplier of flowers and flower delivery service Brisbane-based, we are often approached and asked what flowers and plants match particular seasons and events. So what better time to consider the right flowers and plants for the upcoming holiday season. With the Christmas season approaching quicker than expected, as usual, the time has come to start thinking about how you can begin tastefully decorating your home with flowers to provide a festive appeal and to impress any guests you invite over leaving a lasting impression. By decorating your home with flowers that flaunt festive appeal it shows your appreciation for the holiday season and these gestures always lift everyone's spirits when they are in an environment surrounded by that extra bit of festive cheer. At Flowers by Jane we don't expect everyone to be experts on the subject of what flowers can constitute Christmas which is why as a flower supplier and flower delivery service in Brisbane we are here to help guide you can cut out the guess work as a supplier offering flower delivery Brisbane-based. We've taken all the liberty to provide you an all-inclusive catalogue of flowers that scream Christmas and will keep your home feeling like a greenhouse through the Christmas and Holiday season. Moreover, as a business that lives and breathes flowers we'll also cover how you would go about caring for these flowers to give you the best chance of maintaining the flowers over the holiday months. If you are concerned that some of your plants won't make it through the holiday season you can stress less, as some holiday plants can thrive for years provided the right conditions and care are in place. For flower delivery in Brisbane, see Flowers by Jane.
Christmas Flowers
So lets get to it. Which plants should you opt for to give the best impressions throughout your house this Christmas? The Phalaenopsis Orchid, which is a white orchid is a crowd favourite. Although on face value these plants may appear delicate, they are more resilient than they're given credit for. So how would you care for a Phalaenopsis Orchid? Ideally you should try and expose the orchid to bright and indirect light while also finding a nice cool area indoors. With this particular orchid you should try and avoid any kinds of sudden changes in room temperature where possible. For this orchid we consider it fairly low maintenance for watering as it only requires a drink once a week. Flower delivery in Brisbane was never easier and more convenient than with Flowers by Jane.
Flower Power: Benefits of Flower Abundance
Being a known and trusted flower delivery service Brisbane-based, Flowers By Jane are blessed to be surrounded by our passion each and every day, which of course are flowers. While finding ourselves amassed among all the different types of beautiful flowers on offer we have considered over time the benefits of having flowers in your home and we often share these benefits with our customers that they may have not considered previously. One of the biggest benefits of having flowers in your home is that they can assist with stress relief. After all some of the statistics on stress relief are staggering in that the majority of individuals will find themselves stressed on at least a weekly basis. So if you know anyone going through a difficult or stressful time, even if it is yourself, get some flowers! It is a given that nature has positive health benefits so it makes sense that by having flowers in your home and giving yourself a touch of nature this can help with improving your mood. If you are short on time and you are stuck in your office or home, lift someone's spirits with a beautiful bouquet of flowers. Flowers can really be the gift that just keeps giving as some flowers can also aid in relaxation and helping people sleep. There has been research studies that found after individuals had taken a smell of lavender aromas they were able to go into a deeper sleep and awake more well rested. If you or someone you know can benefit from the abundance of flowers, your next flower delivery could be just a few clicks or a phone call away with Flowers By Jane flower delivery service Brisbane-based.
Lifetime of Flowers
For many of our customers, they will either purchase flowers for themselves or for someone special to them, they get them home and then they are often not sure how to properly care for the flowers to get the most out of them. As a flower delivery service Brisbane-based, we find that customers will often taken every opportunity to ask our team how to best care for their flowers as they wish to prolong the aesthetic benefits the flowers bring to their homes. Our initial recommendations to anyone who has just got a hold of fresh flowers is to keep the flowers away from drafts and extreme temperatures as it is known that these conditions can cause flowers to dry out and ultimately wilt, bringing an end to you flowers. A common issue we come across when discussing how to get the best life out of your flowers is when customers do not remove any decorative plastic that may be used when packaging the flowers for the best possible presentation so it is recommended that any plastic to be removed as soon as possible. Another consideration when trying to get the best life out of your flowers is to avoid placing them in areas with full sun exposure as this can cause them to overheat. Flowers will typically last longer under cooler conditions. In order to keep your flowers looking fresher for longer keep the vase the flowers are placed in full of water. Ideally your vase should be filled up enough so that all flower and foliage stems are submerged in the water. For flower delivery in Brisbane, see Flowers by Jane as your renowned local florist.