Your Local Florist in Brisbane
Published:

Friday 9 October 2020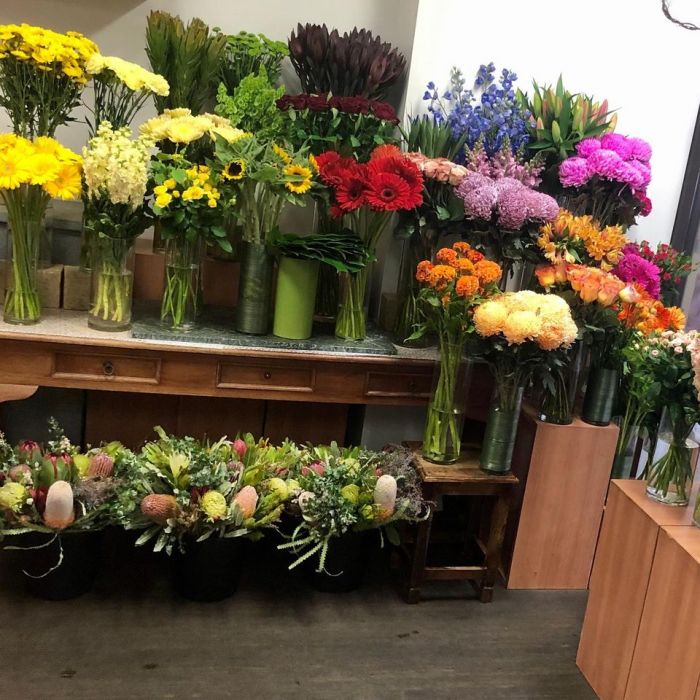 When seeking out a florist in Brisbane, you'll find Flowers by Jane a quality florist with a plethora of flowers on offer. Our team gets excited about everything to do with flowers and we are passionate about giving flowers through flower delivery services. If you come into our store or you purchase online or by telephone for flower delivery in Brisbane, our team will be sure to help you with your selection. We love nothing more than arranging a bouquet or box of flowers for delivery to someone you are thinking of. Flowers show you are considering someone important and worthy of giving flowers to "just because" or for a particular occasion. Sending flowers to someone from your local florist in Brisbane is often seen as a gesture that you care for someone whether it be a family member, friend, partner or a colleague. Anyone who receives flowers is happy and gleeful to have received them and when they arrive at a workplace, it's a head turner. It can create quite the talk among the team so the recipient of the flowers not only gets the joy of receiving them but the attention from the rest of the team at work. A recipient of flowers from the florist in Brisbane, Flowers by Jane becomes proud of the flowers and you will never see flowers tucked away out of sight. Rather, they will proudly displayed in sight in a vase or within the box oasis. Our team personally hand-picks the flowers for the arrangement and as your local florist in Brisbane, we understand how to present flowers in a bouquet or oasis box. If you're uncertain of whether your special someone will like a particular flower or not, why not go for a general bouquet of popular flowers or choose flowers based on their favourite colour.
The Benefits of Flowers
As your local florist in Brisbane, Flowers by Jane can coordinate a beautiful exquisite bouquet of flowers that will have the recipient thankful. Flowers are aesthetically-pleasing to the eye especially with bright colours. Additionally, flowers can have great health benefits such as warming someone's heart receiving them improving emotional health. Strong scents can improve relaxation and are great for a colleague who is under the pump with stress. They can improve the mood of someone and outlook and do the world of good for someone who is feeling somewhat down in the dumps or unwell. There's a reason why flowers are at hospitals. Furthermore, flowers add oxygen to the air which can aid in boosting memory and improve concentration. Edible flowers like the hibiscus can help reduce blood pressure and cholesterol levels and support heart health. Therefore flowers are not just a pretty gift for someone, they can seriously add health benefits for someone special.
Flowers for Occasions
The florist in Brisbane, Flowers by Jane can recommend flowers for every occasion. There is no limit to what flowers can be used for as a gift for a birthday, Mother's Day, Christmas, a christening, wedding, corporate events and other special events. Wedding flowers can look amazing and jazz up the wedding day nicely with an array of colours and scents. Flowers displayed at a wedding are synonymous with a happy occasion and that is where your local florist in Brisbane comes in. We can provide flower arrangements for weddings and christenings as well as funerals. Regardless of the occasion, we have a flower to suit or flowers to suit. Holding a large bouquet of flowers in a photo is fantastic and a way to celebrate an event. Even if there is no particular event, flowers by your florist in Brisbane, Flowers by Jane can jazz up your home. Whether you have a dull drab backdrop of a wall, flowers on a table can look simply exquisite. It can be an environmentally-friendly way to make a room shine and everyone can enjoy the vibrance of the flowers in their glory. It's a fabulous way to impress visitors to your commercial premises such as an office. As your local florist in Brisbane, Flowers by Jane is here to help you make a sound choice in flowers for delivery or for giving in person.
Related Articles in Flowers