Florist in Brisbane
As a local florist in Brisbane, Flowers by Jane achieves exquisite bouquets and flower arrangements. Flowers have a plethora of health benefits and organising flower delivery with your florist in Brisbane is a fabulous way of demonstrating thoughtfulness for someone. Flowers are magnificent and bring joy to people who receive them.
Giving flowers "just because" is a fabulous way to surprise someone special, a friend, family member or colleague. Or you can give flowers to someone to get better from being unwell, for their birthday, Mother's Day, Valentine's Day or to apologise. Flowers make a great apology to someone and express what you feel coupled with what you say.
Your local florist in Brisbane can deliver a flower arrangement to express love for someone special. It can also improve your relationship with someone. Shopping online is easy and convenient and organising delivery is affordable.
Additionally, you can express your crush on someone with flowers. People will find it harder to say no to a date if they are presented with flowers.
Flowers by Jane offers exceptional quality flowers and Jane works wonders with roses. Only using premium-quality, long-stemmed roses which are grown in glasshouse conditions, Jane prepares roses with love and passion for what she does. For true love, sympathy or an apology, roses are a fabulous way to express something.
Perhaps you have a baby shower coming up, a birthday, anniversary or engagement. Say it well with flowers through your local florist in Brisbane CBD. Don't forget your anniversary and bequeath your loved one with exquisite flowers through Flowers by Jane who supports local growers.
The health benefits of flowers are plentiful. If someone is sad or gloomy, give them a bouquet of flowers to cheer them up and bring happiness or a smile to their face. Your recipient might be unwell with a cold or gastro or some other ailment or condition and happy, joyful people tend to recover quicker so give them flowers to bring joy.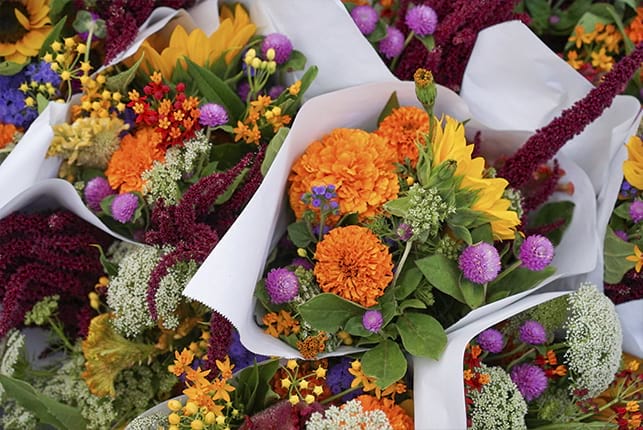 Your florist in Brisbane, Flowers by Jane can deliver quality flowers to see your recipient improve emotional wellbeing. It provides a mood boost in the recipient and flowers are a sign that someone cares for you and is thinking of you.
Furthermore, flowers aid in relaxation. Many people who experience stress turn to gardening as a cathartic way to treat depression, sadness or stress/anxiety. Floral scents can aid in relaxing such as lavender flowers.
Many people experience a moment when they lose their train of thought or can't concentrate well. Plants such as flowering plants can help oxygenate the air which boosts your brain cells and makes you feel your best self. Flowers or plants can help with concentration and memory charging your brain effectively.
Flowers by Jane as your local florist in Brisbane can cater for flower arrangements for corporate reasons. Birthdays, anniversaries, engagement, "just because", sympathy and an "I'm sorry". Simply peruse our online store to organise flower delivery in Brisbane with exceptional quality flowers by Jane.