Florist in Brisbane
Why Flowers Are The Best Gift You Can Give
At Flowers by Jane we get excited by everything flowers through our flower delivery service Brisbane-based. We love seeing orders come in for flowers that are for a gift so someone and we enjoy writing up the unique messages that will go with the flowers to the special recipient of them that will likely become very surprised when they receive the delivery. Flowers make exceptional gifts as they truly are a gesture that one makes to their special recipient from their heart.
Sending flowers to someone is often seen as a gesture that says you deeply care for someone. After all, actions speak louder than words. So by sending someone flowers it means you have thought about that person and thankfully for our service we make the flower delivery service Brisbane-based easy and accessible for anyone, anywhere to arrange a flower delivery throughout Brisbane.
It is simply undeniable that anyone who receives flowers to their home or workplace are ecstatic when they receive them. If someone received them in a workplace it normally turns everyone's head and gets everyone around them excited and talking about the event which can really make someone feel special with not only the attention of the person who arranged the flower delivery in Brisbane but also the attention of all the recipients peers who now also wish they were sent flowers.
Normally after someone does receive flowers they instantly become very proud of them. You will never see a gift of flowers tucked away in a corner. They will be placed in a grand vase on show for everyone to also enjoy the beauty of the wonderful bouquet that has been received . Other factors that make flowers the perfect gift is there ease of delivery through a service like ours who can arrange flower delivery services Brisbane-based. You won't need to spend an absolute fortune on having to hire your own courier or pay the cost of postage on a bulky item that could go missing. Our flower deliver service Brisbane based takes care of all those headaches for you and ensures the flowers get to the recipient. All you have to do is tell us who the flowers are for and where their going, and then in no time you will be receiving all the praise from the recipient and will very likely be in their good books if you weren't previously.
Another consideration for flowers as a gift is that by using a flower delivery service Brisbane-based, all flowers are hand picked and put together by an experienced florist who understands what a good bouquet looks like and what will impress your recipient. If you're unsure on the kinds of flowers the recipient likes, all you have to do is find out their favourite colour and that can be the perfect cue for us to use as a basis for the flowers chosen. If you're completely stumped with what to ask for, let the team provide some ideas on what bouquets are popular and this should have you covered. If you want a memorable and fully managed gift idea that your recipient will love, contact Flowers by Jane today for our flower delivery service Brisbane based. We look forward to helping you impress that special someone.
Health Benefits Associated with Flowers
At Flowers by Jane there is a reason why whenever you speak with us we are normally a happy team helping flowers get to the thankful recipients through our flower delivery service Brisbane-based. Part of the reason we are always so cheerful is because we are passionate about helping you get flowers to where they need to go and the other part has to do with us soaking up all the benefits of being surrounded by gorgeous flowers all day long.
Aside from the visual aesthetics and amazing aromas flowers give off there are some great health benefits that come with flowers. Benefits of receiving freshly cut flowers can improve the emotional health in individuals. As you can appreciate, receiving flowers regardless of whether you have purposely gone out and purchased them of if they are sent to you from another person can provide you with an immediate boost to your mood and outlook. Receiving a bouquet of flowers will often mean someone is thinking about you and care for you. Being well-thought of can go along way when it comes to the well-being of a person who might be feeling down.
Any pretty, bright coloured flower bouquet with soothing scents can brighten and lift up the vibe in a room. Flowers have the ability to aid relaxation. Floral scents have a way of lowering stress, especially well known scents like lavender or chamomile that can assist with helping melt troubles away. Sprigs of rosemary can be known to help with headaches and tension too.
By surrounding you or someone special with floral, there can be some great health benefits. Flowers can promote someone to feel better sooner. As anyone would normally find, when you visit someone in hospital, you will likely take flowers with you to see the special person in your life. And there is good reason why you see flowers a lot in hospitals. Due to the stress relief that can be associated with flowers, this allows a patient to heal faster by being less stressed.
Flowers also add oxygen to the air which can boost memory and improve concentration which almost anyone can benefit from. Although you might not think of this but there are various kinds of edible flowers that also carry an array of health benefits. We don't cover every kind of edible flower but one that we will explain the health benefits of is the hibiscus flower. In some studies it has been found that hibiscus can potentially help reduce blood pressure and cholesterol levels and there is research being found that is looking to better understand how hibiscus can support heart health. If you are looking to give somebody not just a gift to show them you are thinking of them but something to help their health, then head to your local Brisbane florist and get them some flowers today and don't forget about our flower delivery service Brisbane-based.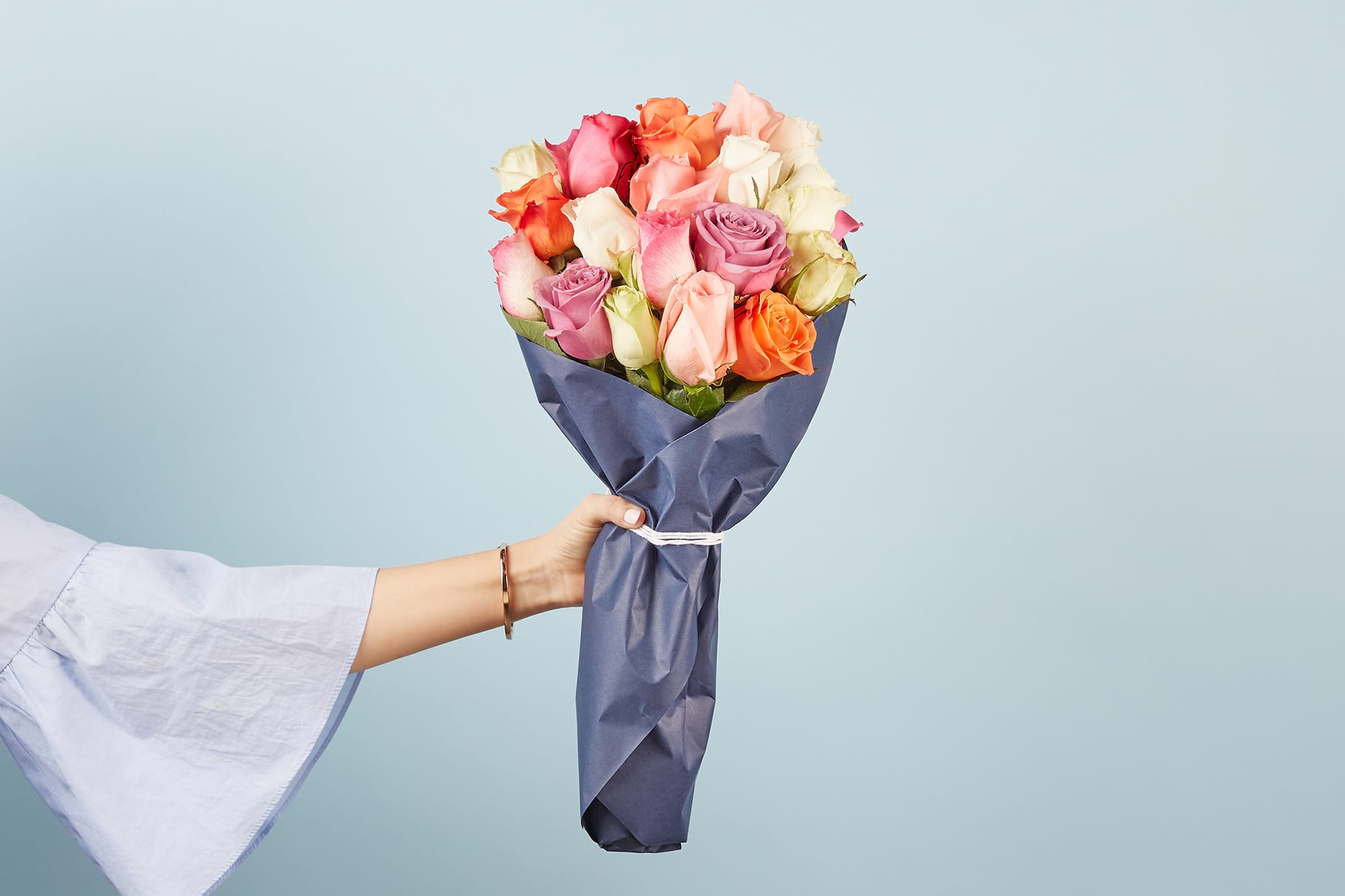 Flowers for Every Occasion
At Flowers by Jane we have seen the gift of flowers used for a diverse range of celebrations and events. Flowers and the gift of flowers truly are a versatile piece that can be displayed, used or given to anyone, anywhere at anytime. There really is no limit as to where flowers can displayed or distributed to bring up the mood in a room or person. Flowers can be used as decorations at almost any event you can think of. Flowers can form decorations at a birthday, engagement, wedding, christening, funeral, corporate events and various other events.
Occasions that people love to receive flowers include on their birthdays, anniversaries, graduations, landing a job, buying a new car or any life event you can think of. The greatest part of having flowers at an event or receiving them as a gift during a life event is the photo opportunities that also come with it. Holding a large bouquet of flowers in a photo at a major life event helps elevate the excitement about the event and also gives off a fantastic visual that will photograph well. In todays day and age where all photos are placed onto a social media account that flowers will then also be seen by all friends and family to also appreciate.
Flowers make a for a great gesture as they are often considered a thoughtful gift as well as being versatile. If you can't be somewhere to physically give that special person a lovely bouquet, let our flower delivery service in Brisbane handle the difficult task for you to ensure that special someone isn't left empty handed on their important day.
Get the Aroma
Have you ever smelt an aroma and it has all of a sudden triggered a memory? Flowers are fantastic for this. Especially if there was a flower in a garden with an aroma that is familiar to you and it brings back fond memories. It's for this exact reason lots of garden flowers sold in florists are often sought after as they can often bring up some pleasant recollections.
Although flowers are typically admired for their visual appeal and aesthetics, it happens that some varieties are more loved and sought after for their memorable scents. At Flowers by Janes we have come across a variety of flowers requested by customer due to the aroma left off that provides them with fond memories of a place or time or the aroma of that flower sometimes means something special between the sender and recipient of the flowers.
A common flower being the frangipani is well known for its tropical scent that often becomes more intense in the evenings and will often form a valuable addition to a fresh bouquet. Due to the widespread nature, the sweet alyssum is a mat-forming plant with dense clusters of tiny, sweet-smelling flowers. Due to the little effort and expense of this this plant it gives of high levels of fragrance due to the volumes that it can be grown at.
Another common and fragrant flower that will often be associated with memories is the lily of the valley with its tiny white or pink bell-shaped flowers this flower has an amazing fragrance and will instantly re-ignite any memories attached to the aroma of it. If you or you want someone special to receive that hit of nostalgia associated with a particular flower that is close to you, contact Flowers by Jane today to utilise our flower delivery service in Brisbane.
Natural Decorations
Flowers can be a fantastic natural way to bring some life to your various spaces your home and are often under utilised which is what makes flowers especially refreshing when being used as a decorative measure throughout a home. Flowers for decorations will bring your home to life and will attract you to the areas that are decorated with flowers. When considering decorations for your home you will likely consider things like paint, store bought accessories to place throughout the house but it can be rare that you choose an eco friendly option like flowers to brighten up a room or area in the home.
Because of the vibrance flowers bring into a room, it can help lift even the most drab looking walls by directing the attention to vibrant colours coming from a bouquet. Who said flowers are only for looking at? Not only will flowers brighten up a room but they will also make your surroundings smell naturally botanical and add to your home's air quality. A great way to make visitors feel welcomed to your home is by putting up flowers in the entry way. Flowers can often act as a focal point and bring people together. By placing them in an entry way gives your guests as sense of belong and also make for a great conversation starter as they're entering your home.
Decorating your home with flowers also comes with multiples of environmental benefits. Rather than filling your house with store bought plastic that could one day do serious harm to the environment, using flowers to decorate your home is a great eco-friendly alternative to using plastic and other synthetic materials. A benefit for decorating with flowers is that they're typically inexpensive and provide high impact. For your next decorative venture, be sure to consult with the team at Flowers by Jane for a wide selection of flowers and bouquets to suit all styles and budgets. We have your flower delivery services Brisbane-based covered on all fronts.