Perfect Summer Flow Arrangement - Flower Delivery Brisbane
Published:

Tuesday 8 December 2020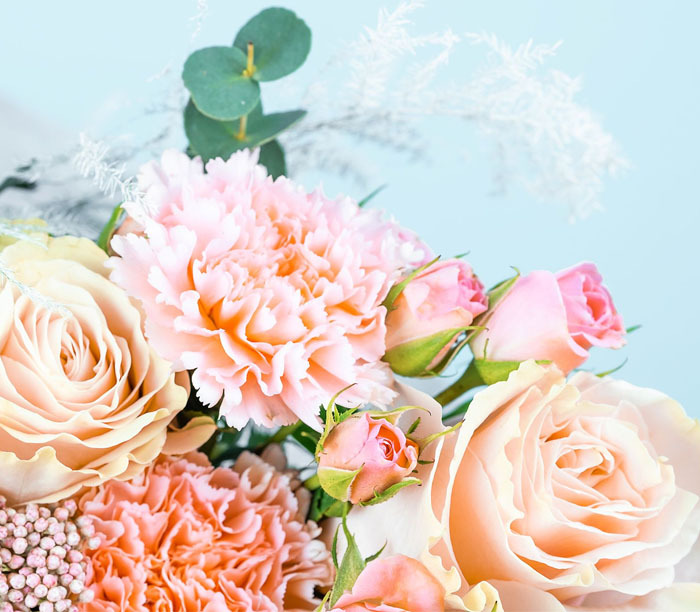 Forgot an Important Date?
We have all been there. Sometimes the world gets on top of us and we forget what day it is. There is nothing worse though than that feeling of dread when you realise that you have forgotten a special date like a birthday or anniversary. Never fear though, especially if you live in the Brisbane area, as your local florist, Flowers by Jane, offers same day flower delivery in Brisbane. Perfect for those occasions when you are in a pinch and need to send somebody a thoughtful gift. With our spectacular selection of flower arrangements combined with our additional gifts available like chocolates and food hampers, you can get a thoughtful gift sent off to that somebody special in no time. Just because it is last minute as well, does not mean that it will not be impactful. Beautiful flowers are always appreciated and a great way to express your love to somebody. For Brisbane locals, you can get a flower delivery in Brisbane to a home or office, or anywhere that will leave the biggest impact. Whether you have forgotten a wedding or dating anniversary with your significant other, a birthday of somebody close to you like a Mum or a sister, or even if you want to send a last-minute celebratory flowers and hamper to a friend who has just had a baby or even a promotion, Flowers by Jane will ensure that your beloved person will feel loved on their special day.
Can't See a Loved One This Holiday Season?
Many of us have been impacted by the restrictions in place right now, especially those who may have family living interstate or part of the vulnerable demographic. Not being to see the people we love is always tough, but it can be especially tough around this time of the year. One way you can share the love and show somebody that they are in your thoughts is by arranging for a delivery of beautiful flowers. If you cannot be close to somebody over the festive season, does not mean you cannot make them feel special in other ways. Flowers, wine, homemade chocolates, baskets of snacks, we have so many options for flower delivery in Brisbane so you can be sure to find just the right fit for your loved one. Whether you are not able to visit your grandmother for Christmas due to wanting to keep them safe or stuck in another state or city, so you are separated from your family, Flowers by Jane has an option for you. Organise in advance or be spontaneous with same day flower delivery in Brisbane and brighten up somebody's festive season with a beautiful arrangement made and picked from the heart. It can be a very hard time of year to spend alone, so when you can't be there in person show your love and appreciation, say it with flowers with Flowers by Jane.

Perfect Summer Flower Arrangements
It is summertime and every season offers a chance to celebrate with different flowers and different arrangements. Whether you are choosing flowers for a summer wedding or just wanting to brighten up the home with a beautiful flower arrangement, picking the flowers for the seasonal adds that extra little touch. From having colours that match the feeling in the air, to going with a seasonal bouquet that will absolutely be bursting with colour and fragrance- whatever the reason you are purchasing flowers, take some time to decide with summer in mind. Here in Australia, it is not secret that our summers do get quite hot but it also being Christmas time, picking a festive bloom is always a great choice. Flowers that are in season in Australian summer are a few different roses, Dahlias, Calla Lilies, Freesias, Singapore Orchids and Hydrangeas, just to name a few! All of these flowers, along with native flowers such as Kangaroo Paw, Grevilleas, Bottlebrush and Banksias. These beautiful blooms come in some fiery reds, vibrant yellows and other bold colours that often stand out against the muted greens of the rest of the plants, leading to some stunning arrangements. To get some ideas or arrange flower delivery in Brisbane to brighten up your home or event, check out our selection at Flowers by Jane. We offer flower delivery in Brisbane for a range of different events or occasions, so if you are looking for the perfect summer flower arrangements, get in touch and let's see what we can do for you.
Why Flowers by Jane?
There are so many options for flower delivery in Brisbane available, but often the choice is between big flower businesses or smaller, businesses with less resources. There are perks to every service, but when you order from Flowers by Jane, you are supporting a small business at heart that has the tools and knowledge of a bigger name. Flowers by Jane was started by a Brisbane florist who had a dream of stepping out her own after working with some of the best florists in the city. With over twenty-six years of industry experience, the love, attention and detail that goes into every arrangement has the look of an experienced, professional florist with the heart of somebody who is so passionate about their work. When arranging flower delivery in Brisbane, whether it is in advance or taking advantage of our same-day delivery service, our team works as hard as possible to ensure that everybody, from the person ordering the flowers to the person receiving them, feels extremely satisfied with our service. Offering the freshest and best quality flowers we have available, with a range of other wonderful goods such as homemade chocolates, fantastic wines and exciting gifts and hampers for a range of different occasions, an order through Flowers by Jane is one that will make an impact. Create wonderful memories and show somebody in Brisbane your love, whether you are local, interstate or overseas with a quality arrangement from Flowers by Jane.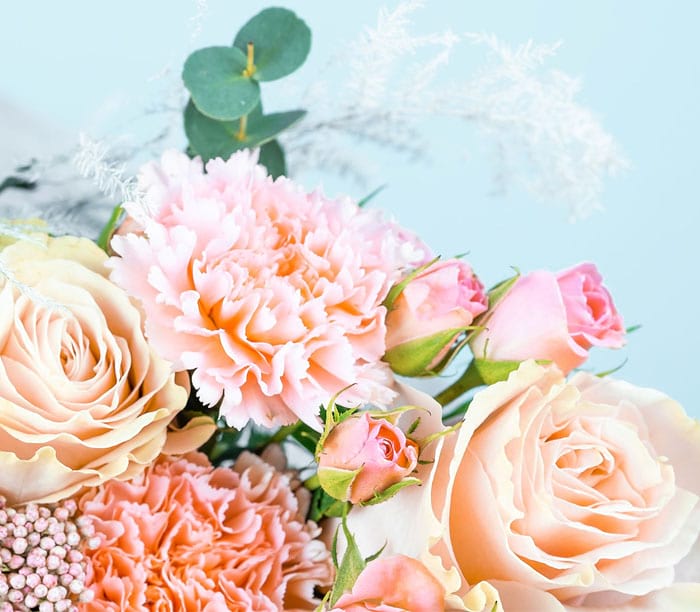 Related Articles in Flowers