Best Flowers for Mother's Day
Published:

Monday 17 February 2020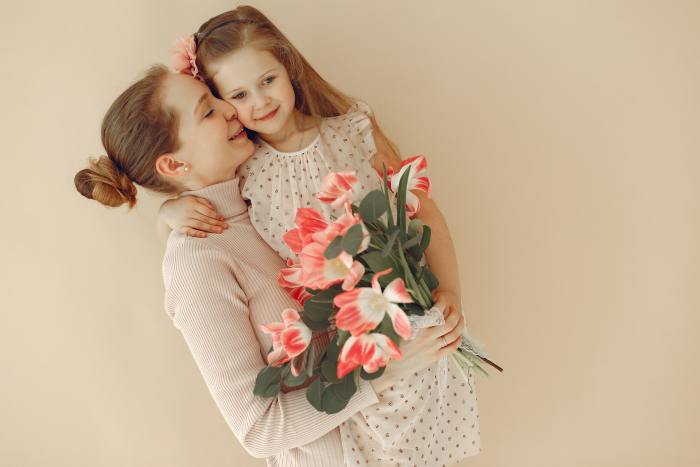 It may only be March but do not leave your flower orders until the last minute. Mother's Day is one of the most popular days for flower delivery so if you do not place your order for Brisbane flower delivery soon, you may miss out. When it comes to choosing the right bouquet to gift your mum, there are a few options to choose from. Carnations have over the years become the quintessential flower for Mother's Day. A flower that is said to symbolise love, beauty, purity and charity, it is easy to see why this is the flower for our mothers. Another flower to consider is classic roses. Roses are always a beautiful choice and are hard to go wrong with. Mixed bouquets are another way to really express just how much beauty your mother brings into your life. Lilies and snapdragons are a great combination, along with roses and other mixed blooms. If you want to keep it simple and elegant, tulips make a stunning bouquet, especially in various colours. Other flowers that you will able to send with Brisbane flower delivery are different colours of peonies, Chrysanthemums and even hydrangeas. At the end of the day, every Mum has a favourite flower so the best bouquet is always the one that speaks to her and let Flowers by Jane assist you to achieve a smile on your mother's face.

Advantages of Flower Delivery
Another year rolls round and that birthday comes past, Mother's day is not far away or that anniversary is glaring at you from your diary. Whether you are not in the same city, you are not able to catch up with the person who you want to give a gift to or you just want to do something special for a loved one, you cannot go wrong with a bouquet of flowers. Using the services of Brisbane flower delivery to show a loved one that you are thinking of them on a special day is a classic in every way. This is the great advantage of using a flower delivery service. Professionals will be able to keep the flowers in top notch condition until they reach their destination therefore even if you are able to deliver a bunch yourself, you do not have to go through the rig amoral of protecting a bouquet of flowers until you meet up with their recipient. Ordering online as well is such a convenient way to browse instead of having to spend hours strolling through the florist just buy a perfect bunch; just by typing in Brisbane flower delivery you can access a range of different bouquets through Flowers by Jane. The biggest advantage of flower delivery is not just that you can send flowers to somebody who you cannot see in person but you are also able to purchase and order in advance. Being able to organise a delivery a couple of months away ensures that you do not get caught off guard and miss any important dates. Now that is one way to ensure that you do not get in trouble.
Our Valued Clientele
At Flowers by Jane, we value each and every client and go above and beyond to assist with the perfect bouquet or arrangement of flowers and other items like chocolates. We understand the importance of efficient and reliable Brisbane flower delivery services and therefore we are punctual and professional. One valued client reviewed Flowers by Jane on Google with 'I went into Flowers by Jane on my way to work today to buy a gift for someone. They put together a small bouquet of Gerberas and a little box of chocolates for $38 total. By city standards that's pretty good value. The service was great - really friendly and chatty while working on the bouquet. They have a good selection of flowers and chocolates to choose from. I'll be back again in future'. Another testament to our service and exceptional flowers is from Gabriel Johnston with a review of 'these are the prettiest flowers I've seen. Beautiful presentation, wonderful customer service. I couldn't be happier with my order!! Would recommend to anyone. By far the best flowers I've purchased in years!! No one does flowers better'. We cater for any occasion as Jack Barnes knows with his testimonial of 'great service, great price, reliable and their attention to detail is amazing! I ordered some flowers and chocolate to be delivered to my girlfriend to make her day better as she was grieving on the anniversary of her mother's death and it meant the world to her so I can't thank the team enough for their great service'. For professional and reliable Brisbane flower delivery services, Flowers by Jane are leading the way with outstanding service and premium-quality flowers.
Related Articles in