School Formals - corsage and buttonholes
Published:

Sunday 26 March 2023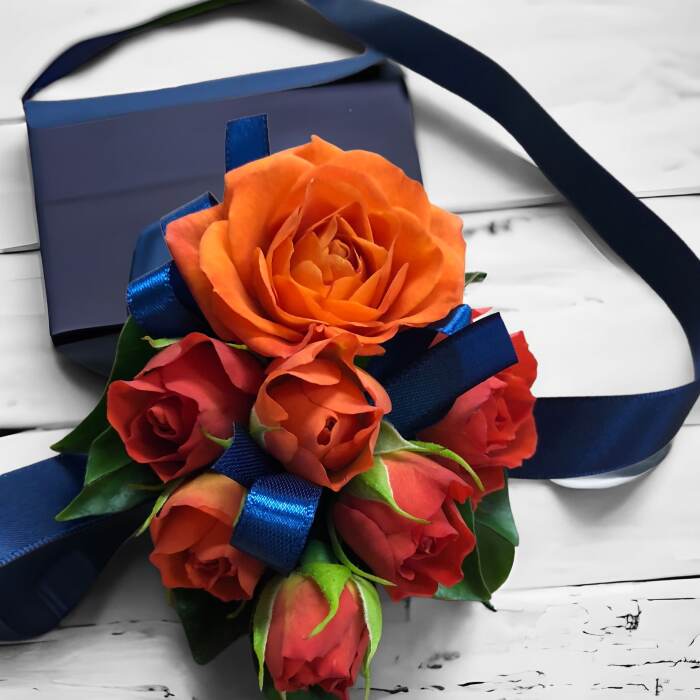 School Formals – The Tradition of Giving Corsage and Buttonhole
The tradition of giving corsages and buttonholes is a long-held tradition that has been around for centuries, but still retains its original meaning today. It's a sign of love and admiration when shared between partners at school formals. The corsage is worn by the girl and consists of a small group of flowers, mostly roses or carnations, which are pinned to her dress or in modern times worn on the wrist. The buttonhole is worn by the guy, usually in his lapel or pocket.
looking for examples for inspiration for your school formal


Dress Selection for Girls

When it comes to dress selection for girls attending school formals, it's important to choose something elegant and sophisticated yet still appropriate for the event. A maxi dress will look stunning on any body shape, while a midi dress will make you look classy with minimal effort. For shoes, consider pairing your outfit with heeled sandals or wedges as they'll add some extra height without looking too over the top. Don't forget to complete your look with accessories such as necklaces, earrings and bracelets - all kept subtle so as not to take away from the beauty of your corsage!


Suits and Hair for Guys

For guys attending their school formal, suit selection is essential if you want to look dapper on the night! Choose a classic cut like a three-piece suit that fits your figure well - avoid overly baggy styles as this can give an unpolished impression. A crisp white shirt underneath will help you stand out from the crowd. When it comes to hair styling, opt for something neat and tidy; think slicked back sides or a neat quiff style that won't require much maintenance throughout the night.

Makeup & Hair

When speaking with with a hair and Makeup expert from VLushe Lounge fortitude valley the following information would be helpful. They provide luxury boutique experience that provides hair treatments, styling, professional makeup for formal and everyday occasions, (including bridal parties) serving customers a variety of beverages.
As for makeup and hair styling for girls attending their school formal, go all out with creating an elegant look that accentuates your features. Keep it timeless by opting for soft hues such as mauve pink or pale grey eyeshadows paired with natural lip colours like beige pink or rose gold; this will keep you looking glamorous throughout the entire evening! For hair styling, try out a half-up half-down style or loose curls cascading down your shoulders - both will help showcase your beautiful corsage while keeping things romantic!
Tags: General, Flowers
Related Articles in Flowers