Flower Delivery for Graduations and Celebrations
Published:

Monday 16 November 2020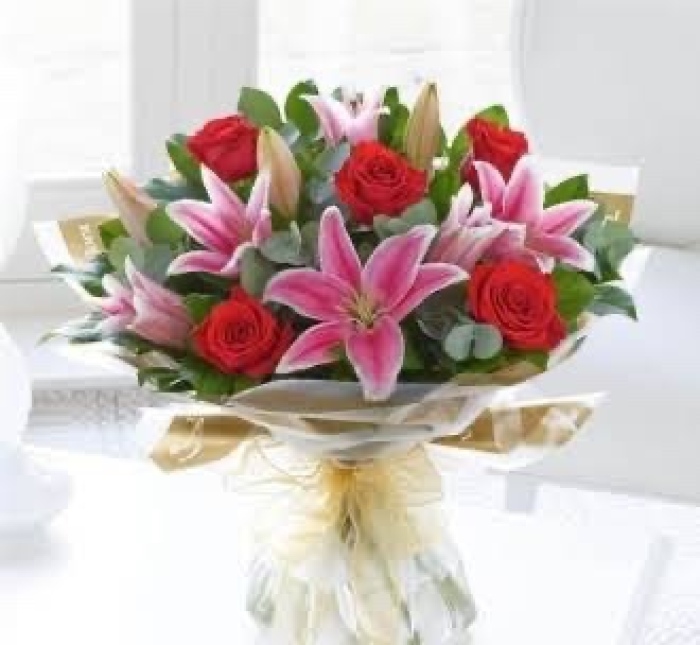 First time Flower Purchaser?
Wandering through the florists or scouring across all of the flower stores online can be an overwhelming feeling, especially if you have never bought flowers for somebody before. It can seem like it is something that everybody should just know about, flowers are just such a classic gift and used for some many different occasions, but if you have never purchased or sent flowers to somebody before, then you may not know where to start or even what to expect. Timing is one thing you need to consider, because if you want somebody to receive flowers by a certain time then you have to make sure you get your order in. Now, if you are worried that you have left the purchasing to the last minute, there are places out there that will have you covered. If you are looking for flower delivery Brisbane, then as long as you get your orders in by a certain time, same day flower delivery in Brisbane is available, especially in places closer to the central business district. In these areas, then it is not too late to put in an order. When you order flowers, there is normally a tonne of different options to choose from. Yes, it is possible to customise any order, but if you have never ordered before then it is always best to keep it simple. With many set flower arrangements available, when you order through Flowers by Jane you can check on the website to see the best suited arrangement for the person you are sending them to. If you do not know what types of flowers they like, then you can also go by colours and pick one that suits them. A safe option is always a simple bouquet as well, one of a few different colours and flowers, and does not have to be too large. When you order flowers to send to somebody, you have the option to have a message delivered with it. Pick your arrangement, write a message, pass on the recipient's details and pay the cost, then all you have to do is wait as Flowers by Jane will handle the rest.

Flowers for a Graduation Celebration
There are many occasions that we can send flowers for. New additions to the family, birthdays, anniversaries, a big thank you, engagements, deaths or loss, workplace goodbyes and even just because, taking advantage of flower delivery in Brisbane is a wonderful way to remind somebody that you are thinking of them. One great occasion to send somebody flowers is when they are celebrating a huge milestone in their life, and there are not many bigger milestones than a graduation. Especially in a year that has proven to be a challenge for many students, making it to the end of the year in their studies is an accomplishment for every student. Whether that is a year twelve graduation or a university graduation, sending a newly graduated student a bouquet is a beautiful gesture of congratulations, especially if you cannot make it to their physical graduation ceremony. Many students are not even able to have their graduation ceremonies, with them either being cancelled, postponed or held virtually due to the pandemic, so sending them an arrangement to help them celebrate their big achievement is something that is really going to add light to their day. Arrangements do not have to be grandiose, even the smallest bouquets are a beautiful reminder for any student that they are being thought of, celebrated and recognised for their hard work. If you are close to any Brisbane students, whether it be high school, university or other forms of tertiary education, you may know that they have been going through a bit a struggle to get this year finished. They may not even be graduating this year but getting a surprise through a flower delivery in Brisbane is a sure-fire way to help make their day at the end of a tough year. If you are feeling extra generous, you can add in some chocolates, treats or if they are over eighteen, a bottle wine to make the celebrations just that little extra bit special.

Why Flowers by Jane?
Just by typing in flower delivery into a search engine, you are sure to have a tonne of websites pop up, but if you are looking for flower delivery Brisbane then your number one consideration should be Flowers by Jane. Big flower companies can often lack that personal touch which is something Flowers by Jane excels in, being a business built off the vision of a passionate florist. Located in the heart of the Brisbane city, Flowers by Jane was started by a florist who had worked under some of the most talented florists in Brisbane and after years of training and experience, Jane decided that she wanted to make an impact for herself. From her vision, Flowers by Jane was born and along with her husband, they have made a reputation of providing locals in Brisbane some of the most unique and beautiful floral arrangements. Priding themselves on sharing her knowledge with her customers, Jane has been making people smile and feel loved with her creations and wonderful service. Our truly local and family run business is not about trying to outdo the biggest names in the industry, rather we are about providing people with quality, unique and beautiful arrangements, and providing reliable flower delivery in Brisbane. If you are looking for a truly personal touch to your flower arrangements, whether you are purchasing them for a gift or celebration, to send to somebody to remind them that you are thinking of them or even just looking for beautiful flower arrangements for your home or event, then Flowers by Jane can provide you with that beauty you are looking for. Working with you and your tastes, there are so many different options to choose from, including adding in a few extras to any order, Flowers by Jane provides those in the Brisbane region a wonderful, personal touch to every flower arrangement delivered.
Tags: General, Flowers
Related Articles in Flowers