Same Day Delivery - Flower Delivery Brisbane
Published:

Tuesday 20 October 2020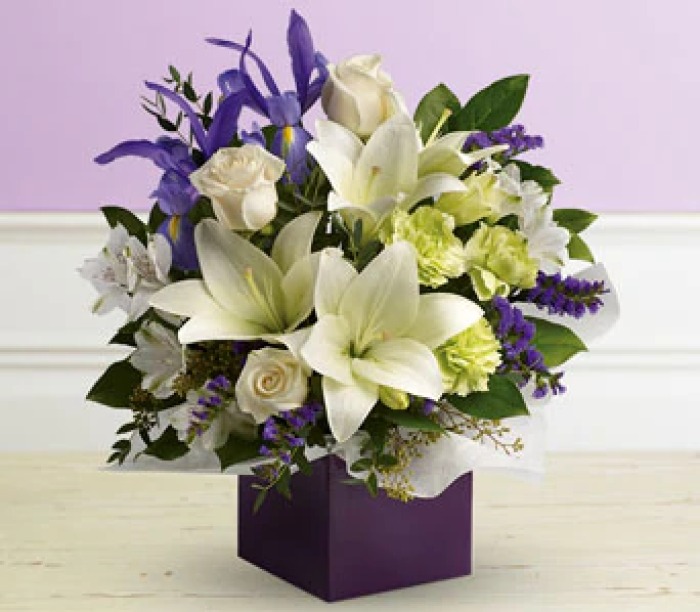 Putting Together a Bouquet
There is nothing quite like receiving the gift of flowers. It warms the heart and every time you look at them sitting in the vase, you cannot help but think fondly of the person who gave them to you. Imagine just how more special it can be giving a bouquet for someone that truly reflects the person you have given them to? That is why if you are looking for flower delivery in Brisbane for a special somebody, how about using the services of a Brisbane flower shop that not only has a wide range of bouquets to choose from but will also help you put one together if you so desire. Even the wonderful florists at the flower shop will be able to help you, there are certain things to remember to really ensure that your bouquet is as spectacular as it can be. Pick two to four flowers as your base flowers. When ordering flowers online in Brisbane for somebody as a gift, it is best to either go with the flowers you know they are fond of or choose flowers that look great together. Your florist can help you with this. After you pick your base flowers, you may be able to add some extra flowers to really tie it all together. When using flower delivery in Brisbane, going through a florist like Flowers by Jane will ensure that no matter how extravagant the bouquet is, it will get there safely. If it seems too overwhelming to design your own bouquet, then Flowers by Jane have plenty of options on offer and if you order flowers online in Brisbane through us, you can find the perfect bouquet for the perfect person.
Seasonal Flowers
Everybody has their favourite flowers and while it is great that the same are available to use all year round, there is just something special about seasonal flowers. When you are ordering gifts for flower delivery in Brisbane, go for something seasonal. As seasonal flowers are often easier to source, they end up normally being that little bit cheaper and since you are buying them in their prime, they will last a lot longer. Another plus side of ordering a bouquet of seasonal flowers is that in the time you order them, they will be the right flowers to set the mood and will create the best effect possible for the person who is receiving them. Seasonal, and if you go that one step further and look for native flora, is not just the way to get the freshest flowers for flower delivery in Brisbane but it is also a fun way to expand your knowledge of flowers. As classic as a flower like a rose is, when was the last time you researched what flowers are in season? Of course, you do not have to do all the research, when you send flowers in Brisbane through a florist like Flowers by Jane, we will be able to let you know and educate you what is in season at the time of ordering. Whether you are getting same-day flower delivery or planning for a future day, try ordering a bouquet of seasonal flowers the next time you send flowers in Brisbane.
Same-Day Delivery
Nobody wants to come across of ungrateful or as forgetful but sometimes things slip your mind. That being said there is nothing worse than the feeling of waking up in the morning and realising that you have missed an important date. From an anniversary to your Mum's birthday or getting to work and realising you forgot to order the flowers for that going away gift; if you are looking for flower delivery in Brisbane, Flowers by Jane has you covered. As long as you get your order in before 2pm for same-day flower delivery in Brisbane and over the phone if you are running a little later, we can assist. That means before the day is out, you can arrange to have that very important bouquet delivered to where they need to go. It is perfect in the times where you do not want to leave a friend, family member or other loved one without a present or even if you get unexpected news like a birth or death. By utilising our same-day flower delivery in Brisbane, you will never have to stress about forgotten birthdays, anniversaries or occasions again. As long as you are getting flower delivery in Brisbane, at Flowers by Jane we have you covered with our range of bouquets, flowers, hampers and presents for newborns.
Why Get Flowers Delivered
There are many reasons why people get flowers delivered and some of them are not just about not being able to hand somebody flowers in person. In a time where we may be limiting contact or stuck in a different state, if you are looking for flower delivery in Brisbane, then finding the right florist can help you in a pickle. Flowers are always a wonderful gift and particularly with the postal service also being a little delayed, Flowers by Jane offers same-day delivery and can get the flowers where they need to be throughout Brisbane. Getting flowers delivered to somebody at work can be a wonderful gesture or you may just want to take extra care. Florists with experience in flower delivery in Brisbane will be able to transport bouquets or gifts in expert fashion so you do not have to worry about damaging the bouquet or not transporting it correctly. By getting, flowers delivered to your loved one, especially if you are absent or may not see them to the end of the day, is a wonderful way to show somebody you are thinking of them. For flower delivery in Brisbane, Flowers by Jane has so much experience in delivering beautiful, fresh flowers and other assorted gifts to a range of people in Brisbane, so come visit our flower shop, even if it is online or over the phone and we can arrange flower delivery throughout Brisbane.
Related Articles in