Spring Has Sprung - Flower Delivery In Brisbane
Published:

Thursday 29 October 2020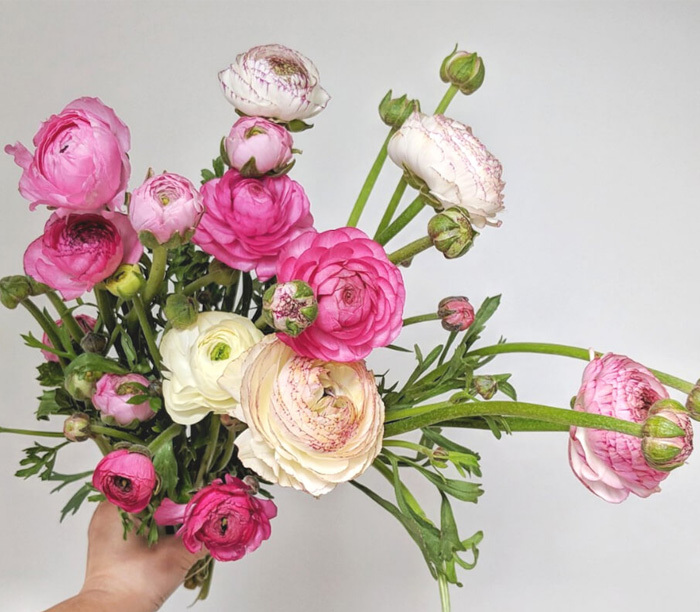 Spring has Sprung!
It is something most people look forward to every year, especially after a cold winter. When the weather warms up and the spring flowers start to bloom, we often find ourselves wanting to be surrounded by everything bright, colourful and alive. There is no better match than flowers in the spring so it is the perfect time to arrange a flower delivery in Brisbane. Whether you are wanting to bring some colour into your home or send a gift to somebody for a particular occasion, springtime is one of the best time to order flowers. An occasion as simple as treating yourself or just wanting to show somebody you are thinking of them, flowers are always a suitable purchase. With Flowers by Jane, you can arrange your flower delivery in Brisbane for the same day so when the mood strikes, you can have flowers delivered to their destination in no time at all. When the world is blooming, there is no better feeling than surrounding yourself with reminders of the beauty and life that fresh flowers bring, so do not wait for a particular occasion. If you are running an event during spring, it is also a wonderful way to decorate. Regardless if it is corporate, family or private, springtime flowers are a beautiful way to set a theme, a mood and decorate. Share the beauty of spring at home, in the workplace, with loved ones or any other place that strikes your fancy.
Wedding and Engagement Flowers

You can ask almost anyone, and they will tell you that flowers are a huge part of spring but there is another thing that springtime brings with it and that is wedding season. October, November and early December are hugely popular times for wedding celebrations and with other people getting married around them, it can also lead to couples thinking about springtime in the future. There are many things that go into planning a wedding and just like how flowers an important part of spring, they are also a quintessential part of any wedding celebration as well. The perfect floral arrangement can add something extra special to any wedding thus if you are looking for inspiration for your wedding or event, there are so many options to choose from. From the bride's bouquet, to the decorations at the wedding itself and even as centrepieces at the reception, flowers are a versatile way to bring some beauty and life into your special day. You do not have to wait for your wedding though to experience the beauty of flowers. If a friend or a loved one gets engaged, flowers are a wonderful congratulations to help them celebrate. Arranging flower delivery in Brisbane through Flowers by Jane is simple and can get to them as soon as possible. Not just having one of the best service of flower delivery in Brisbane, if you are the one getting engaged, Flowers by Jane can also help you decorate the engagement party, a fun way to get a sneak peek of what you can do for your wedding flowers. Celebrating the blooming of love with a blooming bouquet from Flowers by Jane.
Congratulating a New Addition
Continuing with the theme of celebrating spring, more things come to mind than weddings and flowers. While not everybody has their baby in spring like most of the animal kingdom, bringing a new little life into the world during springtime can feel a little extra special. With new life blooming all around, if somebody you know has welcomed a new addition to the family then it is worth celebrating. Flowers by Jane's same day flower delivery in Brisbane has you covered so as soon as you get the news about the bundle of joy, you can have a fresh bouquet sent to the new parents in no time. Flowers are always a beautiful gift but make it a little extra special with our newborn bouquets. Our fresh flower bouquets are bursting with colour and life as always, come with a special toy and can even come with a congratulatory balloon. Whether you want to take the gendered approach, there are pink and blue bears and balloons to choose from but there are also other colours and styles of bears and bouquets. Soft toys and flowers are perfect ways gifts to celebrate the new little one in somebody's life so let us help you arrange a special flower delivery in Brisbane to celebrate their special delivery.
More than Just Flowers

Sending and/or receiving flowers, there is not much more that will brighten your day but there is always a way to take it to another level. Flowers by Jane does not just have amazing flower delivery in Brisbane but we also are able to add that little bit extra. If you are sending flowers, why not also send some delectable handmade chocolates particularly for somebody you really care about? Classically romantic, sending chocolates with a single red rose or a bouquet is a gift that never gets old. If you really want to take it to another level, we can also add in some wine as well. From sweet romantic gestures to sending somebody a little something more in a time that they may need it, Flowers by Jane can make your flower delivery in Brisbane that extra bit special. You can arrange to have the flowers, wine and chocolate delivered on the same day so if you have a date or a special evening plan, they will already have it when you meet them. Beyond flowers, handmade chocolates and wine, we also have other hampers available for delivery. Fresh fruit hampers, savoury gift hampers for those who may not have much of a sweet tooth and even hampers filled with everybody's favourite treats like lollies, chocolates, chips and soft drinks. Expressions of love, gratitude, celebration and thoughtfulness come in different ways and everybody has different tastes, so Flowers by Jane has you covered no matter what the occasion.
Related Articles in